Good food and gracious entertaining does not have to come with hours of successful and even exhausting planning and preparation for the host or hostesses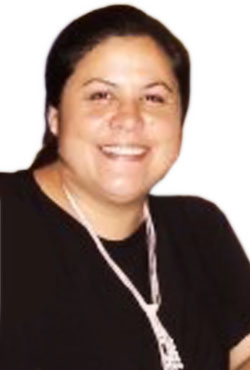 Carmeli Varela
Since she was young, Carmeli Teves Varela loved to cook. This is because she and her sister had been watching their mother create great food masterpieces in the kitchen. "I remembered clicking on the spatula all the time," she said.
That influenced her to study to become a superb chef. Carmeli has trained in Manila at the Southville Foreign University, and at the Isle of Man in the United Kingdom. She has also studied the art of desert with Heny Sison. Carmeli has traveled through out Europe, not just to get to know the cultures and visit beautiful places but to really experience the rich tradition of cuisines from Spain, Italy, France, Turkey, England, Scotland, Wales and the Czech Republic.
Now, she has her personal chef service called Gracious Entertaining.
"I believe that good food and gracious entertaining does not have to come with hours of successful and even exhausting planning and preparation for the host or hostesses. Whether one is looking to enjoy a romantic candlelit diner for two, a dinner party, Sunday lunch buffet, a bridal shower or other special events I am committed to making it special and unforgettable," Carmeli said.
"As a personal chef, I can tailor the cuisine to the client's unique taste, entertainment and dietary needs and preferences. Whether there is a need for an intimate gathering or a large affair, as a professionally trained personal chef, I can create personalized dinner parties that fit special themes and lifestyles. I can do everything from simple suppers to extravagant multi-course menus," she added.
Indeed, hiring Carmeli as a personal chef is like giving oneself a gift of stress-free gracious entertaining and good food.
Food is a true passion for her and is one she would want to share with you.
For consultations or bookings, Carmeli can be reached through 0917-8500788 or email to cteves_varela@yahoo.co.uk.